This year's edition of Fruit Attraction, the leading international event in the fruit sector fruit and vegetables, has been a success for Myrtea. During the fair, we demonstrated our commitment to innovation, we strengthened relationships with clients and promoted relationships with new clients.
Fruit Attraction 2023 breaks participation records
This edition has registered the highest participation in its 15 years of history with 2,000 exhibiting companies from 56 countries, more than 64,000 m2 of surface, with a record number of attendees approaching 90,000 professional visitors from more than 135 countries.

This new edition has been for Myrtea and Sol de Levante, the ideal place and time to be able to meet again and strengthen relationships with our clients, as well as to reach new contacts that allow us to develop new lines of business.
In this environment it has allowed us to show all attendees everything in which we have been progressing in reference to new products, production processes, sustainability and distribution
25 years of experience in the horticultural sector
In this edition we have celebrated our 25 years of experience in the horticultural sector. Sol de Levante, a traditional company, with excellent quality products, hand in hand of the latest technologies applied to its production processes, which make it possible to complete a range of vegetables, fruits and vegetables produced in the Mediterranean with the highest quality on the market.

Myrtea Export is part of Sol de Levante and is responsible for commercial relations with our clients and the distribution of all production anywhere in the world.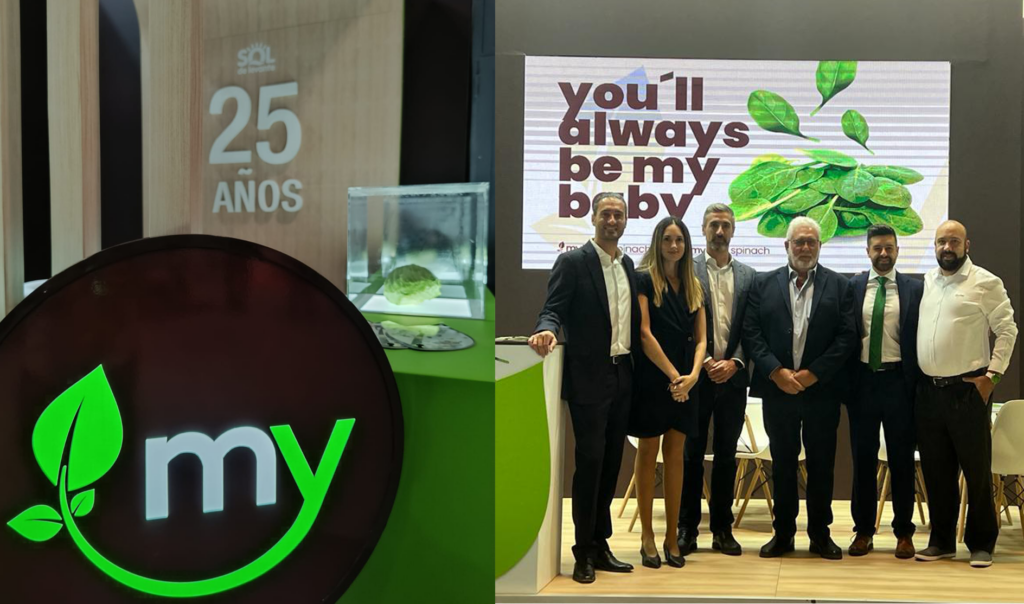 For all this, the success of this new edition, so special, is to be appreciated, which has brought together the entire sector, the team of Myrtea Export and Sol de Levante, professionals and specialists in the sector at the service of all its visitors to contact and discover all the news in the fruit and vegetable market.
Our participation in Fruit Attraction 2023 has been a resounding success, marking another milestone in our history in the agri-food sector. We remain committed to excellence, sustainability and innovation in the production and distribution of vegetables, fruits and vegetables.

See you without a doubt in the next edition. Thanks for joining us!