Vegetables
The tastiest tomato
A healthy and versatile vegetable that we can offer all year round naturally and at its optimum moment thanks to the orography and climate of our farms. Our tomato is in high demand thanks to its characteristics according to consumer tastes.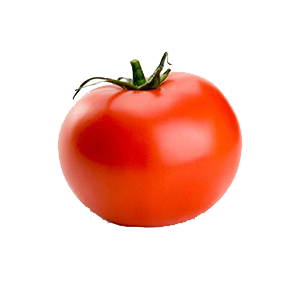 The tomato is a low energy fruit, with a high water and mineral content, especially potassium, followed by magnesium and iron. It can be eaten raw or cooked. Its skin is smooth and soft to the touch, without soft spots or stains. The taste is balanced, between slightly acidic and sweet. When raw, it has a soft texture, firm and smooth to the palate.
Product characteristics: Provides vitamins B1, B6, E, Niacinin, Folic Acid and vitamin C. It stands out for its lycopene content, which has a high antioxidant capacity.